Women's health poses particular challenges: women differ from men not only anatomically, but also in terms of their hormone balance, which determines a multitude of different physical and psychological processes.
It is not only pregnancy, menopause or gender-specific diseases that require particular attention, but also the typically female courses of non-gender-specific healing processes and diseases: this is our mission.
And that is precisely why our goals are focused on:
Prevention
improve prevention of women's diseases
Care
facilities
establish networks of care facilities for women
Information
provide information on all aspects of women's health
The Expert Network for Women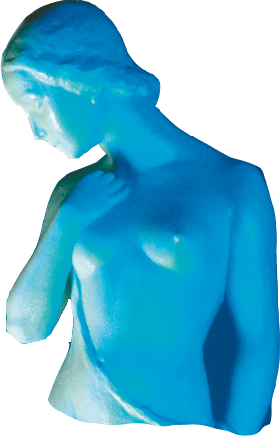 We work in close collaboration with our scientific and medical experts:
Since the Institute Women's Health has access to a broad network of industry partners, primary care gynecologists, healthcare research experts, university women's hospitals, scientific societies, and medical experts in academic research, we are able to implement projects in a scientifically sound and professional manner.
Consulting
Advice on medical issues, as well as the provision of medical consulting services
Industry-partner support in product planning
Connecting partners in the pharmaceutical and medical technology industry with cooperation partners in academic research
Project Management
Support with funding applications
Project management of approved funding projects (report writing, financial administration)
Training Courses
Organization of accredited CME courses, as well as target group- and practice-oriented seminars and congresses on current topics in women's health
Live Streaming and Live Surgery
Qualification of medical personnel via live streaming events from the OR, e.g. live surgery
Organization of live-streaming events and live surgery – tailored to your needs
Registered users can login here for live-streaming events or live surgery. Login details will be sent separately
eHealth Applications and Big Data Solutions
Development of interactive, quality-assured healthcare applications: eHealth systems to monitor patients
Development and validation of digital self-management systems for patients
LIVE-STREAMINGS – THIEME GYN-COMMUNITY
Thursday, May 5th, 2022 (08.15-10.00 a.m.) – Live Surgery for members of the Gyn-Community. You can register
here
.
Thursday, May 19th, 2022 (08.15-10.00 a.m.) – Live Surgery for members of the Gyn-Community. You can register
here
.
More than 200 videos are at the Gyn-Community for you available.